Un-birthday you say? To trace the history of Kronos' first Un-Birthday Party you may want to first read how we researched his Horoscope and how we came to chose his Birthdate. Then you might be curious as to the Birthday Party Guidelines the 'End of Time' created. After doing your homework the following posts from the night of his first Un-Birthday Party may make more sense. Or not. We really don't care.
---
OK. I've got him out in the car.
Posted by Godiva
clad in nothing but a skate key, black pearl studs and party hat on Friday, 13 February 1998, at 6:09 p.m.
Thought I'd do a quick sweep of the room for unauthorized cupids. He can't stand those fat little cherubs. Whereas Caspian always tries to add them to the grocery list.
I brought party hats for everyone. Please take one. The guest of honor has opted not to wear any as they do not come in black leather. He is looking forward to presents. Lots of presents.
The table looks great. Plenty of the Colonel's buckets. I see the imported beer arrived. And also the cases of Martinelli's.
And I see the band is already set up too.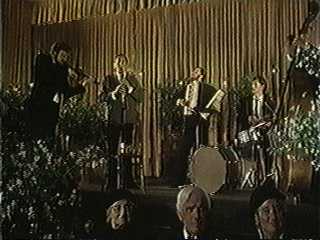 Everything looks great.
Let me bring him in before I have to have the car reupholstered...again.
---
Raeven
---
Uh, oh- I knew I forgot to do something. I'll be back.
Orion....racing to the cyber store -- Friday, 13 February 1998, at 6:22 p.m.
sorry K!
---
Guinevere
---
I suppose I should bring in my present now.
Posted by Godiva on Friday, 13 February 1998, at 6:45 p.m.
I have several actually.
We had Chicken Kiev tonight. He rather liked it. The recipe is in the Kitchen.
And we just received word that our new domain has been approved. As soon as the paperwork is done we will be www.kompound.com
He's thrilled. He always wanted his own domain.
And lastly a little something from me below.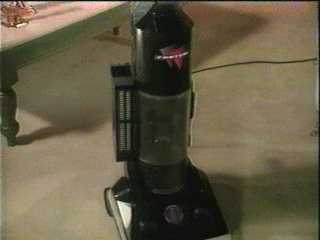 Ecce tempore amor a vacuo
(I know you did, dear.)
GGGGG!
(that's quite all right, dear. You can thank me later. At home. Much later. A lot.)
Kk -- Friday, 13 February 1998, at 7:08 p.m.
---
---
Leather Lad would like me to tell you all....

Posted by Godiva -Polka Goddess on Friday, 13 February 1998, at 9:47 p.m.
He had a wonderful time. Best Un-Birthday Party he ever had. He loves all his presents (yes, dear. All!) But I wouldn't hold my breath waiting for thank-you notes. Not much of a writer I'm afraid.
He's tired from all the dancing and it's past his bed time. And truth to tell I think he wants to hurry home and play with his presents.
Please keep the party hats. Finish off the chicken, beer and apple cider.
You might want to soak your feet in warm epsom salts tonight. Tomorrow you'll hardly limp at all. Trust me.
Leather Lad would like me to write up an account of the party for our scrapbook. May I have permission to save all posts and URLs and use them accordingly?
Just post or mail if you object.
And the band is paid for until midnight so feel free to dance the night away.
Buster the Immortal Mutant Dog would also like to wish K

a happy Un-Birthday....

Posted by Orion on Friday, 13 February 1998, at 10:15 p.m.
As usual he insists on typing it himself.
kwronos happty unbifday. buster.
Thanks. I'll tell him. And kiss Buster on the lips from me.

Godiva -- Friday, 13 February 1998, at 10:55 p.m.
J' embrasse mon chien sur la bouche.
---
Methos
---
The Resurrection of Leather Lad
The Origins of the Skate Key and Creation of the Polka Goddess
---
House Parties:
---