Welcome to the Kompound Grounds
---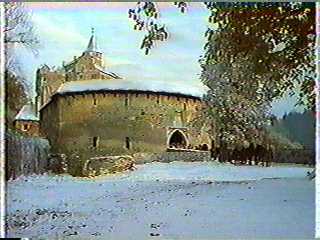 The Kompound is protected by a high perimeter fence designed to protect our guests from any uninvited disturbances. The current is shut off during visiting hours.
Quieta non movere
We also keep a kennel of highly trained, vicious guard dogs, constantly on the alert for unwelcome intruders. Please be sure to stay on the clearly marked paths.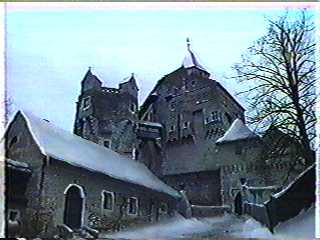 The main house contains the Grand Hall, private quarters, guest quarters, family room and dining room. You can see the kitchen annex in this picture. We also have a chapel as you never know when you are going to need a little holy ground.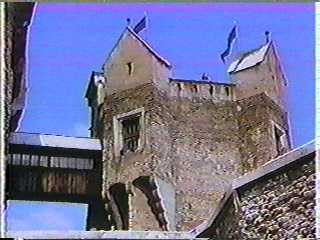 Here is a better shot of the private quarters.
The game room is in the basement of this wing.
Cave Canem
We We hope you'll enjoy your tour. Remember to stay on the clearly marked paths as we neglected to feed the dogs this morning so they are eager to taste..er...greet new guests.
---
In the summer our hearts turn to that All-American past-time.
You guessed it:
---